Saving The Planet, One Drop At Time.
We believe that cleaning shouldn't be a dirty job. That cleansing one area of our lives shouldn't make a mess out of others. We believe it is possible for pure ware washing to create cleaner health - for people, and for planet.
Ware washing has never been an attractive, cool or eye-catching area of a commercial kitchen. Subsequently, it's often under-developed and poorly executed. Still, it's an area of extreme importance when it comes to keeping a professional kitchen running - a necessary evil, if you will.
This is where we make a difference.
We've built our existance around helping commercial kitchens turn pot washing from a costly, wasteful business that is eating away at profit while leaving a ghastly environmental footprint - into a lean, sustainable and contributing hub that improves flow, profitability and sustainability for the entire food service operation.

Explore open opportunities.
(Nothing for you? Even if you're not what we're currently looking for, don't hesitate
to send us your resume. We're always on the lookout for new talent and individuals
with interesting profiles and skill sets.)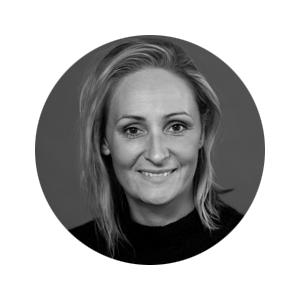 "Even though GRANULDISK is (thus far) a fairly small company in the big picture, and located in Sweden, it offers a very international day-to-day operation. The market presence spans from the South Pacific, through Asia, India, the Middle East to Europe and North America. That prepares you with great experiences from very different cultures – native as well as corporate."
Jessica PERSSON,
Digital Marketing Specialist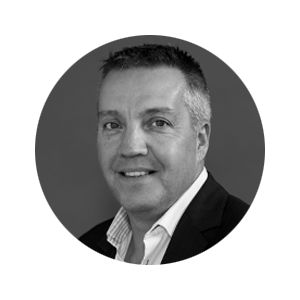 "Having worked for GRANULDISK for nearly 10 years now I feel blessed that I can make a difference, by offering the customer a product that is truly sustainable. From a personal prospective I enjoy every day and every conversation, as I know that our solution saves our client money and in turn the planet, by changing the way we work in the pot wash areas of the kitchen. Making that small but significant difference is so rewarding, as well as educating the end customer and dealer to ensure a better working environment to work in. The guys at GRANULDISK all share the same vision and support me in all my goals and aspirations for the future, giving me the drive to pursue daily challenges."
Keith BROADWAY,
Country Sales Manager UK & Ireland
" It's a warm and welcoming feeling being part of the GRANULDISK and SANDBERG family. There is a sense of balance and inclusivity that I can freely express my views and I know my voice is heard.
I like that my colleagues are passionate about our concept and how it makes a difference to our world of washing. This strong belief within the company motivates me to push and be better."
Cho Seng LIM,
Director, Sales and Service
Saving the planet, one drop at time.
We save the planet, one drop at the time, by providing the highest performing and
most sustainable ware washing solution for commercial kitchens.
LONG TERM
We commit to long term relations - with our customers, our partners and with our employees. We commit to optimizing efficient utilization throughout the lifecycle of our machines, securing a positive impact on environment and profitability.
INNOVATIVE
We continuously develop our portfolio with focus on ease of use, personal and environmental safety, highest hygiene and best performance.
Being innovative is a key driver for all our actions and processes.
TRANSPARENT
We value transparency to keep the entire company on a common target. We share information, cooperate and support each other to be successful. Together with our partners we aim to act as one, to secure the best possible added value for the entire dishroom.
EMPLOYEES FIRST
We put employees first. Our aim is to be a learning organization, with highly motivated and engaged employees. To achieve this, we work to keep a work environment that is characterized by and open-minded culture with high trust and involvement.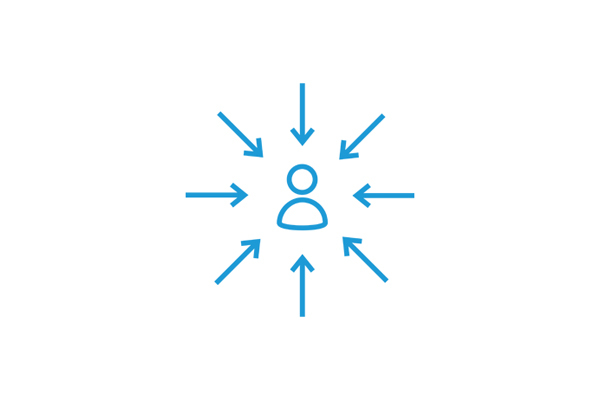 CUSTOMER CENTRIC
We are customer centric. That means, we work for and with our customers, to provide the best ware washing solution for commercial kitchens. We exist to provide our customers with the most innovative and sustainable solutions and the best washing results.
"Money should be put to work and create growth"
We're proud and grateful to b a part of the Sandberg Development Group. As a committed owner, their long-term objective is to stimulate innovation and business opportunities, and to inject resources and expertise with the goal of helping companies become leaders in their sector and segment.
"Our investment philosophy is based on the conviction that money should be put to work to make more money. This philosophy has guided us for almost 60 years."
GRANULDISK is part of Sandberg Development AB, with headquarters, manufacturing and R&D located in Malmö, Sweden. Since the start in 1987, we have been helping our customers to handle their ware washing in a more sustainable way.
This is done through our core product: GRANULDISK® pot washing machines using Granule Technology. A Swedish innovation, which has been on the international market since the very start.
Granule Technology™ is an innovation where PowerGranules®, water and a small amount of detergent mechanically scrubs pots and pans clean. The blasting power, combined with high temperatures, washes hygienically clean in a matter of minutes. A smart, sustainable and economic solution that eliminates pre-washing, using an average of 70 % less water, energy and chemicals than any other pot washing method.